Online Slots

on Slot Tracker

It's hard to know which are the best online slots to wager money on. This page will explain the basics of slots and look into how you can use Slot Tracker to pinpoint the best online slots out there.
The Community's Favourite Online Slots
*Total spin count correct at the time of writing.
Our community of players love casino slots as much as we do. It's fun to try out different slots, but it probably makes more sense to look at how other players have fared before making a decision on which casino slots to wager money on.

We gather data from our community of players and feed it back in the form of actionable stats. These stats look into specific aspects of slots online gaming that can help you choose the best online slots. For example:
RTP
Hit Rate
Total Profit and Loss
Volatility
Max Win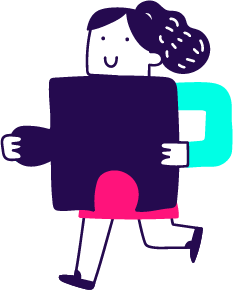 Our mission is always to arm you with insights into the best online slots which are based on the experiences of other players. Our app delivers stats that are unique in the industry. This is the first time that players have the power to hold suppliers' declared stats up to scrutiny.
Slot Tracker Helps You Increase Your Chances of Winning
Each slot comes with its own unique maths model. Game manufacturers try to create balanced games that deliver the desired experience and acceptable profit/loss margins. Some succeed better than others.
Our tool delves into the numbers and tries to identify patterns that are favourable to the players. Slots are inherently unpredictable, but some of the numbers we've discovered through tracking thousands of our players' spins have been surprising.
We want you to be able to use our tool to your advantage. The key to this is understanding how our tool works and the basics of spin tracking. Below is an explanation of the different metrics:
Total Spins
The total number of spins that have been tracked on a game. Every time a player spins on a particular slot, it registers as a spin. All the data associated with this spin (amount wagered, amount won, whether a bonus game was triggered, etc.) is absorbed into the tool and gives us more information to judge the slot. The more spins tracked, the more accurate the stats – but even a few spins tracked can give useful insights into how the game performed over those few spins.
RTP
One of the most basic stats. RTP stands for Return To Player and refers to the percentage of wagered money that players can expect to win over the long term. Suppliers are required by law to provide the RTP of their slots in order to be compliant. This statistic is calculated from thousands of simulated spins. This is the fundamental difference between our RTP and the declared RTP stat provided by suppliers: whereas suppliers generate their stats based on artificial spins, we rely on real player spins. In this way, our stats are homegrown.
SRP
SRP stands for statistical return percentage and is an estimate of the RTP on a per spin-basis.
The way it's calculated is simple. SRP adds up the RTP of each and every spin and divides the final amount by the total number of spins. What you're left with is the estimated RTP for an average spin (SRP). SRP is less likely to be affected by bet sizes.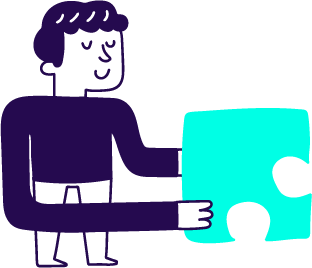 Example:
3 spins are played on X Slot.
Spin 1: Bet €20, won €10. RTP = 50%
Spin 2: Bet €20, won €20. RTP = 100%
Spin 3: Bet €20, won €5. RTP = 25%
175% (Total RTP) ÷ 3 (total spins) = 58.33% (SRP)
58.33% is the average RTP for a single spin. Remember though that slots are inherently unpredictable and SRP should only be taken as a rough estimate.
P&L
A very direct statistic that simply adds up all the profits and losses accrued by players. This gives you an immediate figure that is instantly understandable. Most P&L stats show negative numbers – which is totally understandable due to what is commonly known as the house edge. Basically, casino products will always have odds that are skewed towards the house – this is how casinos make money! A very high negative number, however, might be an indication that the slot doesn't pay out very well. But you should also consider other stats such as maximum win and hit rate. These will be explained in the next section.
Win Data
The Win Data is a section that gives you stats on Hit Rate and Best Win. These stats answer two of the most pressing questions players have: How often will I win? And how much?
Hit Rate
This stat is expressed as a ratio and a percentage. It refers to the frequency at which players win (on average). If you look at the game Vikings Go Berzerk, the hit rate stands at 1 / 4.4 (22.75%)*. This means that out of every 4.4 spins, the player should win once. That's 22.75 times out of every 100 spins.
*Correct at time of writing
Best Win
Best Win shows you the highest single win landed on a single slot. This is one of the key stats that players are rightfully interested in. Suppliers have been touting the max wins of their slots for years. With streamers taking centre stage in the marketing of slots games, their max win potential is often hyped in viral YouTube videos, with players having no way of verifying the real payout potential of these products. That has now changed. Players now have insight into the slots real max win through our tool.
Bonus Details
Bonus details focus on bonus games. These are often represented as free spins levels but can also be pick-and-click games or even board games! Players often enjoy bonus games because it is exciting when the game transforms into something new and unexpected, but also because the RTP in bonus games is usually higher than in the main game.
Total Bonuses
The number of bonus games triggered. Every time the player enters into bonus rounds, a single bonus game is registered irrespective of the number of bonus rounds (aka free spins) that are awarded
Avg. Bonus Win
The average win (multiplier) in the bonus games.
Bonus Frequency
The frequency at which bonuses are triggered.
Volatility Index
Volatility describes how a slot's payout potential is distributed across its spins. A game which is extremely volatile can be expected to pay out rarely, but when it does pay out, the wins are significantly large. A game which has an extremely low volatility, on the other hand, is fairly predictable and pays out regular (small) wins.
Win Ratio Chart
This is a pie chart showing base game wins (teal) vs bonus game wins (red).
How do Online Slots Work?
Casino slots are a lot more complex than people give them credit for. Although they are ultimately games of chance, there's so much going on that it's easy to feel confused sometimes.
Paylines – What are they?
The main way you land a win in slots is by lining up symbols along what's known as a payline. These are patterns or lines that are coded into the slot so that if you land identical symbols along the lines it results in a win. Some symbols will deliver higher wins than others. Before you play a slot, look at the paytable to find out which are the highest paying symbols in a slot.

Slot manufacturers are constantly coming up with new innovative ways to make slots games more exciting. The Megaways mechanic, for instance, varies the number of paylines on every single spin. In this way, you can have thousands upon thousands of ways to win every time you spin!
Some games don't even have paylines and award wins for symbols that land adjacent to each other in clusters, as with NetEnt's Lost Relics.
Other games allow you to place different bets on different paylines and even turn some paylines off!
By knowing the different symbols that can land and the way slots pay out, you can enhance your playing experience and make it more enjoyable!
What are wild symbols?
Wild symbols are symbols that substitute for other symbols. Often, Wild symbols that form part of a combination deliver an equivalent payout of the highest paying symbol in the game. Wilds often have added functionality – sometimes they stick on the reels for subsequent spins, giving you more chances to win. Other times, they 'walk' – which means, they move from one reel to another on each spin, giving you a greater likelihood of landing a win! The Wild symbols in Dead or Alive II are legendary; landing a Wild line in the bonus round triggers big wins.
What are scatters?
Scatters are symbols which trigger free spins bonus rounds. Usually, 3 or more Scatters landed in a game will trigger bonus rounds.
If you are lucky, you might have triggered a bonus round!
Gone are the days of the straightforward three-reeled fruit machine where all you had to do was line up three identical symbols to win. Slots these days are layered with features and bonus levels. Each slot is different, so find out exactly what you need to do to trigger the bonus rounds, and if you get lucky – buckle up and enjoy the ride!
It's a free or a bunch of free spins
The nomenclature in slots is never straightforward. Oftentimes bonus games are presented as free spins games. When you trigger free spins, the state of the game usually changes and you enter into the bonus rounds of a slot game. There are a ton of slots which have exciting Free Spins rounds. Aloha! Cluster Pays is one of the all-time classics. Happy days!
The difference between jackpots and progressive jackpots
Jackpot slots have fixed-amount jackpots which are built into the game's maths model. An example of this is Bounty Gold. Progressive jackpots take portions of players' wagers and add them to a pot, meaning that the jackpot can increase substantially. Mega Moolah is a classic example of a progressive jackpot slot.
How to play online slots
It's a relatively simple and straightforward process to play online slots.
Choose a slot
The first step is deciding what slot game you want to play. Look through the data on Slot Tracker and also browse through the data we've recommended.
Play games for free
Many online casinos give you the option to play games for free. Obviously, you won't get to keep any winnings – but it's a great way to see if you like the look, feel, and features of a game.
Look into the paylines and the paytable
This will tell you the value of the slot symbols, both high and low, and how you can trigger wins. Also pay attention to the different features available.
Set a budget
Slots can be an expensive pastime, and the dangers of irresponsible gambling cannot be understated, so make sure you are in control.
Choose a casino
Sign up to a casino through our list of recommended casinos.
Deposit
Add an appropriate amount of money to your account.
Track your slots
Play games through our mobile app or on desktop – the tool will track your spins automatically!
Withdraw any winnings
The casino you've chosen can guide you as to the withdrawal process.
Slot games that fit your style
No two slot games are alike – and likewise no two players are alike. Find out what game suits your style!
What to pay attention to when choosing a slot game
To create a great slot requires a wide range of talented professionals working round-the-clock. As a player, you'll want to look out for the following elements:
Pick a theme

There's a wide range of themes and unique slots. There are also quite a few recurring ones. Fruit slots seem to be perennially popular amongst players.

Check its payouts

Most players want slots that pay out substantial amounts of money. Our tool is uniquely positioned to give players insight into exactly which slots offer the best payouts. We offer players a list of high payout slots that's updated weekly.

Assess its risk

Slots are games of risk vs reward. The volatility rating gives players an idea of the level of risk vs the level of reward. See next section.

Look out for volatility

A game which is high volatility implies that the game can deliver substantial returns but doesn't payout often. On the other hand, a game which is low volatility is likely to deliver wins quite often, but generally those wins would not be very high. Slots are not always as clear cut as that, however. Our tool offers players an easy to understand rating system that plots games on a spectrum that ranges from low to high.

Pay attention to RTP

RTP refers to Return to Player. It refers to the percentage of wager that is returned to players over the long term. Suppliers are required by law to provide their own declared RTP stat for each slot game they release. This figure is based on thousands of simulated spins. The Slot Tracker RTP is based on actual spins played by our community.

What's your budget?

We can't stress enough the importance of budgeting. Our tool is honest on the realist of playing slots. For example, one of our stats is the Total Profits and Loss statistic. It almost always displays negative numbers. This is because slots ultimately always give an edge to the house – this is how casinos make money! If you play slots for long enough, the casino will always come out on top. This is why it is important to be in control of your own finances.
Game Type
There are loads of slots out there. We've listed some of the popular ones:
Classic Slots & Fruit Machines
Classic slots resemble the old retro fruit machines (aka one-armed bandits). Check out NetEnt's Fruit Shop or Yggdrasil's Hot Chilli.
This is a common word for online slots – it sounds a bit dated but it's stuck around. Arguably, the two most popular slot games of all time are Book of Dead by Play'n Go and Starburst by NetEnt.
This is another term that sounds dated but is still used sometimes to describe games which have high-end graphics or which utilise 3D digital art sculpting technology. Games like NetEnt's Superstars have had millions spent on its incredible graphics, sound and animation. Yggdrasil's Vikings Go to Valhalla is another example.
Progressive Jackpot Slots
These slots build up immense jackpots by taking a portion of players' wagers and using it to build a large pot. Mega Moolah is one of the best known examples.
A feature that allows a slot to have an extraordinarily high number of ways to win that varies on each spin. Bonanza Megaways allows for up to 117,649 ways to win.
A mechanic whereby payouts are delivered when symbols appear in clusters rather than in paylines. Aloha Cluster Pays is a classic, early example of this.
Some slots allow players to select which lines to place bets on. Oftentimes they can also select how much they wish to wager on each betline.
These slots provide the player with a goal: collecting specific symbols. The more collected symbols, the higher the award.
Is it legal to play online slots?
We only recommend casinos that are licensed and reputable. Gambling laws differ according to the country you are based in. In many jurisdictions, playing slots online is perfectly legal. In most countries, online gaming is highly regulated and the companies that we link to on our website take great care to abide by regulations in order to remain compliant.
The slot providers you should pay attention to
Here are some of the key providers or online slots that you should know about:
Glossary – Learn the lingo
These key terms will get you sounding like a true slots connoisseur in no time.
| | |
| --- | --- |
| Payline | The positions where matching symbols count for a winning combination. |
| Reels | The spinning drums on which the symbols are displayed. Modern slots can have any number of reels, though the vast majority of them have either 3 or 5. |
| Jackpot | The biggest payout that is possible on a certain type of slot game. It can be a standard jackpot that is a fixed amount that's preset into the game, or a progressive jackpot that takes a percentage of each player's wager. |
| Free spins | This can refer to free spins that are awarded to the player which are subsequently played out in a bonus game (often referred to as a free spins game). |
| Wild symbols | A symbol that replaces all other symbols in the game and usually pays out the highest amount when part of a winning combination. |
| Scatter | A symbol that activates a slot's bonus game if you land a certain number of them. |
| Autoplay | Setting the slot to spin automatically for a set number of rounds. |
| Multiplier | A multiplier that is applied to the winnings. There are many variations of multipliers. |
| Max Bet | The maximum amount you can bet on a slot. |
| Min Bet | The minimum amount you can bet on a slot. |
Start Spinning and Tracking Slots!
This article has given you everything you need to start tracking spins and playing slots like a pro.
FAQs
Is Slot Tracker affiliated with a casino?
We are not affiliated with any casino or supplier. The links and reviews we provide are based on research into top brands. We constantly monitor our website and adjust accordingly.
What are the best online slots to play?
We give suggestions based on our community's data and statistics, but we encourage players to learn how to read the statistics for themselves and make up their own minds about which games to play.
Will your tool help me to win large payouts?
Nothing is guaranteed when it comes to slots, but our tool should provide you with accurate information on players' previous spins that will help you make more informed decisions. We sincerely hope that this will make your gaming activity more enjoyable and perhaps more profitable.
Where can I play slots online for free?
Most casinos and suppliers offer free play mode. Simply access the casino slots mentioned above and give them a spin!