Slot Tracker
Widget
Increase the credibility of your website with live slot, casino and game provider data.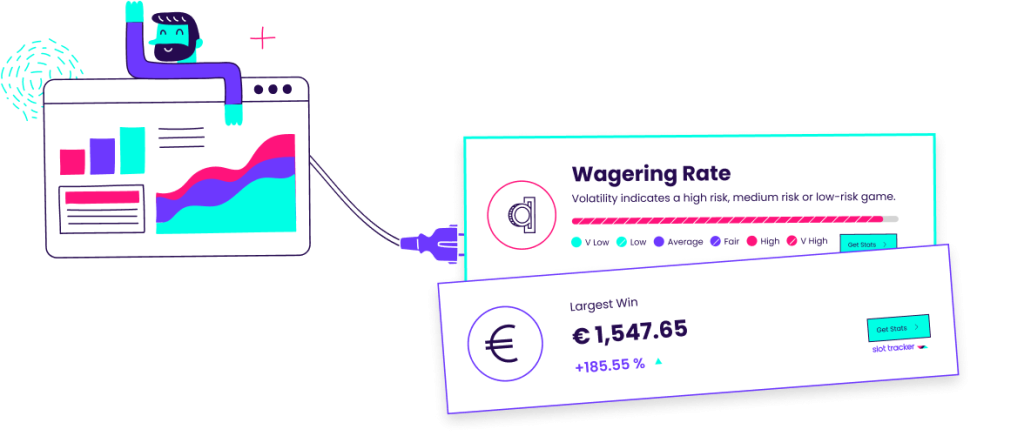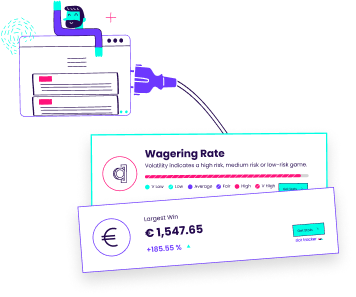 Slot Tracker widgets provide a straightforward and automatic way to add life and legitimacy to your ever-green casino content.
You can choose from 3 main areas – slots, casinos and providers – each with their own set of widgets dedicated to a specific statistic including RTP, volatility and more. You can decide whether to section off or combine these widgets as best suits your content.
Add the Slot Tracker
widget

to your site to…
Easily integrate live data onto your website

Make evergreen content current

Increase the credibility of your content

Increase revenue opportunities
Types of Slot Tracker widgets
Slot Widgets
By aggregating every single slot spin tracked on thousands of slots, you're able to provide your site's visitors with up-to-date slots statistics including RTP & SRP, the best win, volatility, wagering rate and various bonus stats.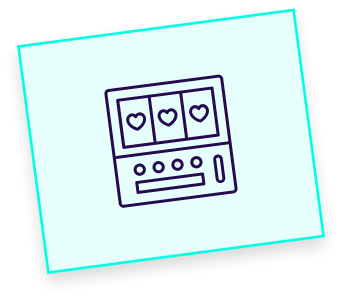 Casino Widgets
All slots spins tracked on all game providers at a given casino cumulate to provide you with a current, comprehensive casino overview. All data is available for you to build your own widget except for volatility and wagering rate.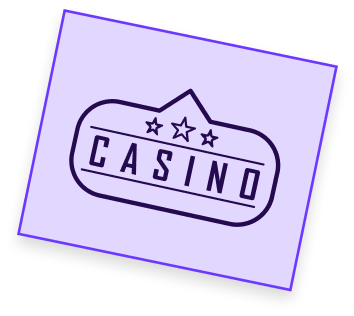 Provider Widgets
You can also create provider widgets for around 20 of the industry's top game providers that we currently track. Again, volatility and wagering rate are not included here as outliers would skew the data shown to your users.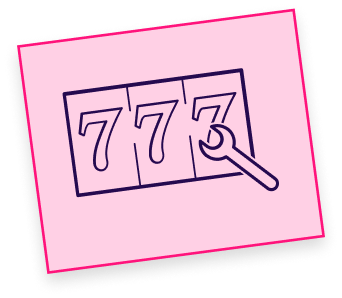 Slot Tracker widgets are available on…
Our widgets are available on a number of expert casino review sites including:
What
statistics

are available per widget?

Let's take a closer look at the statistics that are available for each type of widget.
RTP & SRP Widgets

RTP and SRP are the absolute, need-to-know stats for online casino players. Provide this data for video slots, online casinos and game providers to your website visitors based on millions and millions of spins.

Best Win Widgets

Cutting-edge slot features, reel layouts and themes keep slot play entertaining but you'd be hard pressed to find a player who wasn't interested in knowing how much they can win. Show them this data upfront.

Volatility Index Widgets

Volatility is mentioned when any game provider promotes their new slot release and is sought after by players. Show your site's visitors whether a slot's on the higher or lower end based on Slot Tracker's community spins.

Bonus Frequency, Hit Rate, & Average Bonus Widgets

Three key bonus metrics are combined into one to show how much a slot, casino or game provider is paying to our community overall. Share this with your users to keep their bonus round and hit rate expectations in check.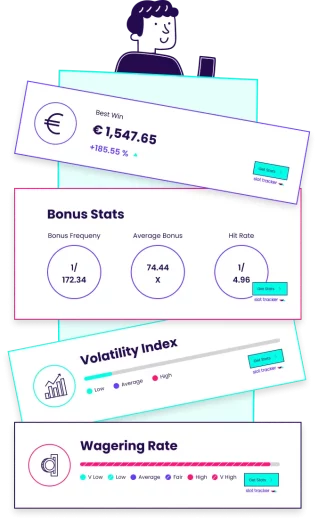 How to create your
own

Slot Tracker widget

Contact our team

Head to the contact page to reach out to our team.

Chat about your preferred widget(s)

We'll set up a meeting with you to discuss what widget(s) you'd like.

Add the widget(s) to your site

We'll prepare everything you need so you can add the widget to your website.