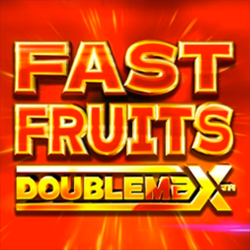 Stats Updated On : September 21, 2023
Fast Fruits Doublemax
Using the statistics we've got on our tool, Fast Fruits Doublemax slot review will reveal some key insights that our community of players have discovered on Fast Fruits Doublemax slot.
Join the Slot Tracker community to...
Track your slot data in real-time
Access slot insights from over 100 million spins
Compare your stats to our community's
Join 17212 total community members
using Slot Tracker
Fast Fruits Doublemax Community Data
This data is your snapshot of how this slot is tracking for the community.
€138.40
Best Monetary Win
168.08x
Best Multiplier Win
Fast Fruits Doublemax Community Bonus Data
1/1,226.0
Bonus Frequency
Fast Fruits Doublemax High RTP Casinos
Here are the top high RTP casinos for this slot.
About Fast Fruits Doublemax Slot Review
The slot tracker tool is a downloadable extension that gathers data by tracking spins on slot games. Once downloaded, players will have access to two sets of stats: the first is based on their own data, the second is based on that of the community.
But if you decide to start tracking your spins, you'll have a record of all your data – and you'll be able to use it to decide which slots you should play, or simply keep tabs on how much you're spending on gaming. This Fast Fruits Doublemax slot review, however, will focus on community-generated stats.
Fast Fruits Doublemax RTP
One of the most fundamental stats is RTP. This stands for return to player, and refers to the percentage of a player's total bet that they can expect to win back from a slot game over the long term. The key word there is 'long term'. Slots manufacturers establish RTP after thousands upon thousands of simulated spins. RTP is not intended to be an estimate of how much a player is expected to win after a single spin or even a few spins.
Fast Fruits Doublemax RTP currently stands at 74.78%. 1,226 total spins have been recorded on Fast Fruits Doublemax online slot. Stats that are based on a small number of total spins can sometimes be unusual. When this happens, the stat is flagged according to our preset ranges. Sometimes, games which have recorded high numbers of spins still have unusual stats displayed. Although these stats are also flagged, they are still accurate reflections of the outcome of those spins.
Testing Suppliers' Claims
Every time a supplier releases a game, the supplier provides a fact sheet containing statistics such as official RTP, hit rate, top win, etc. In the past, players had to take these stats for granted and there was no way of knowing whether such statistics were realistic or attainable – until now. With the slot tracker tool, players can group their experiences together to compile their own set of stats, to test out supplier's claims.
Fast Fruits Doublemax online slot has recorded a best win of

€420.20

. Why not compare this to Fast Fruits Doublemax slot game's official best win? How does it compare?
Its has a hit rate of

1/3.7 (27.08%)

. This refers to the percentage of spins that result in a win. Is that a high number or a low number?
Its bonus frequency is

1/1,226.0 (0.08%)

. This refers to the number of times a spin will lead into bonus rounds. A lot of players love in-game bonuses. Do you think Fast Fruits Doublemax slot offers a chance to land bonus rounds?
Fast Fruits Doublemax online slot has a profit-and-loss statistic of

€-265.51

. This stat combines the amount won and the amount lost to leave you with a solid figure. Based on this result, would you wager money on Fast Fruits Doublemax slot?
Fast Fruits Doublemax Free Play
Play Fast Fruits Doublemax slot for free by checking out our choice of casinos Fast Fruits Doublemax slot should be available to play for free but this depends on your current geographic location. Fast Fruits Doublemax free play is a fantastic way to get familiar with the game before wagering actual money. You can also access the game's rules and information tab – that way you know what symbols to look out for.
Download Our Tool
Another great way to select a game is to take a data-driven approach. Download our tool by heading over to slottracker.com. It's totally free – no in-app purchases, paywalls, or hidden costs. Once you've downloaded it, you'll have immediate and total access to data based on millions upon millions of spins. Search for the games with the highest RTPs, highest wins, best hit rates – you name it. If you want to know which game gives you the best chance to hit a massive win, you can find that out. If you want to find out which game pays out most regularly – ditto!
Visit slottracker.com to start tracking spins now. Some of the insights we provide are unique in the industry.
Diagnostics Information
Some players believe that slots can hit lucky streaks: so-called 'hot streaks'. As we know, slots are based on what's known as RNG (Random Number Generator), and therefore such hot streaks are not factual. That being said, we do include information on specific dates when slots pay out big chunks of RTP, or when slot games become particularly popular. You'll know exactly how a slot has been performing.
NetEnt's Aloha Christmas, for example, is particularly popular around December 25th – go figure!
SRP
Other stats available for Fast Fruits Doublemax slot game include SRP. Fast Fruits Doublemax slot game has an SRP of 72.42%. This stat refers to statistical return percentage, and refers to the percentage a player is expected to win back on a per-spin basis. Think of it as the average RTP per spin. It is calculated by taking total RTP over total spins.
Volatility Index
Suppliers give volatility ratings to their products. There are two main ratings:
A low volatility slot can drop wins regularly, but the wins are not usually very big.
A high volatility slot rarely gives out wins, but has the capacity to drop big wins.
These are very broad definitions and slots are rarely this clearcut. Our tool gives you the volatility rating of slots. Head over to the tool and compare the volatility of Fast Fruits Doublemax slot game to the official supplier stat.
FAQ
Are the titles at Fast Fruits Doublemax casino safe?
Games from leading suppliers are tested and certified by independent, accredited test facilities. These organisations – known as ATFs – verify that casino products meet all the regulations (including player protection, fairness, and security) for the regulated markets in which they operate.
How can I win big while playing these games?
Slots are games of chance and there is usually no way you can impact your chances of winning without wagering more money as in the case of Bonus Buys. Generally, the big payouts are found in the bonus rounds, often known as free spins.
What is Slot Tracker?
It is an online slot tracking tool that tracks spins to generate stats such as RTP percentages and high wins from your gaming activity and that of the community.