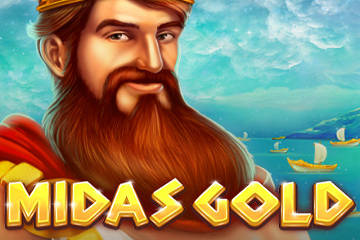 Stats Updated On : June 2, 2023
Midas Gold
This Midas Gold slot review will provide key statistics taken from our spin-tracking tool, Slot Tracker.
Join our Slot Tracker community to...
Track your slot data in real-time
Access slot insights from over 100 million spins
Compare your stats to our community's
Join 14719 total community members
using Slot Tracker
Midas Gold Community Data
This data is your snapshot of how this slot is tracking for the Slot Tracker community.
Midas Gold Community Bonus Data
Midas Gold High RTP Casinos
Here are the top high RTP casinos for this slot.
Midas Gold slot review
When assessing Midas Gold slot, we first have to look at the question: what makes a good online slot? It's not always easy to answer this question. Some big budget games have been flops, and some games that stood the test of time are exceedingly simple and unimpressive. The truth is, what makes a great game has nothing to do with flashy graphics (though these are important too); nor the braggadocious marketing claims of huge wins and astronomical RTP. What matters most is the experience players have playing the game, which in turn has a lot to do with the payout potential of the slot.
That's what makes our Midas Gold slot review different. It utilises our tool to give you actual player-generated data on Midas Gold slot's performance. Most reviews of Midas Gold online slot will waffle on about the game's features and supplier data. We look at the experiences our community of players have had playing Midas Gold online slot.
Midas Gold RTP
We start with Midas Gold RTP as we believe that this is a core statistic for measuring a slot's performance. RTP stands for Return To Player and refers to the percentage of the total bet that the player wins back over the long term. Midas Gold RTP currently stands at 69.34%. This figure is based on 2,759 total spins that have been played on the game.
Suppliers will release official RTP statistics. Most newer slots have RTPs that are upwards of 95%. But these stats are established after millions of simulated spins. The actual RTP after a few spins is usually very different to the official RTP. This is why our tool is so interesting.
How does Midas Gold RTP compare to other slots? Look up the game on Slot Tracker to find out!
Midas Gold Hit Rate
RTP is a blunt tool – so let's talk about hit rate. Midas Gold online slot has a hit rate of 1/5.7 (17.69%). Hit rate is related to volatility, which is a term that's thrown around a lot in the industry. Suppliers give volatility ratings to their products. There are two main volatility ratings: low volatility and high volatility.
A low volatility slot can drop wins regularly, but the wins are not usually very big.
A high volatility slot rarely gives out wins, but has the capacity to drop big wins.
Clear enough, but these are very broad definitions and slots are rarely this clearcut. You can find the volatility of Midas Gold online slot by downloading our slot tracking tool. You will be able to compare the volatility of Midas Gold online slot with the official supplier volatility. Is Midas Gold slot game a high or low volatility game?
Midas Gold Max Win
Midas Gold slot game has a recorded top win of €3,240.00. Slots manufacturers often advertise the potential max win of games. With our tool, you will be able to scrutinise their claims and see whether anyone in the community managed to score a win that's close to what's advertised.
Midas Gold Bonus
Many players are looking to land bonus spins when they play games online. This is understandable as it's always incredibly exciting to trigger bonus rounds and the RTP generally increases during this phase of the game. Midas Gold slot game has a bonus frequency of 1/61.1 (1.64%). The RTP of Midas Gold slot game in the bonus rounds is 18.53x. This gives you a sense of the amount you are likely to win once you enter into the bonus rounds.
What do you think about the numbers we've provided on Midas Gold slot game? You can download Slot Tracker to get even more stats and information.
Ranges
Our data changes based on player experiences. When a slot game has a very low number of spins tracked, the stats displayed might not be normal. When statistics show up outside the normal ranges, they are flagged. Here are the ranges that we consider to be normal:
| Stats | Range |
| --- | --- |
| Spins | Less than 20,000 |
| RTP | 85%-110% |
| Hit Rate | 1/2 – 1/8 |
| Bonus Frequency | 1/50 – 1/300 |
Want more stats? Download our tool to get access to even more incredible data on the best online slots around.
FAQs
Is Midas Gold slot game safe?
Slots manufactured by the best providers are certified by authorised, independent third-party test facilities. A number of organisations are certified to test casino RNGs to ensure their randomness and fairness. Among them are names like eCOGRA, QUINEL, Gaming Labs International (GLI), Gaming Associates, and iTechLabs.
Is my data safe?
Our extension will only track data that is related to your online gaming activity. We've taken significant steps to ensure that your data is secure. Our platform is cryptographically signed which guarantees that the files you download came directly from us and have not been corrupted or tampered with. SSL Protection guarantees that all of your spin data is transmitted using the latest secure technology and is protected with the highest level SSL certificates.
Why is your tool special?
Our tool is revolutionary – no other spin tracking software currently exists, and the concept of sharing data amongst players is a first. Thus far, the only available statistics on slots have come from suppliers. Players were in the dark on other players' experiences. Other than the occasional post on online message boards, there was no way a player could know how a slot was really performing. Our tool is one of the few innovations in the industry that empowers you – the player – by connecting you to thousands of other players through data. When you download our tool, you are no longer an individual navigating the vast ocean of online casino alone – you become a part of a community.