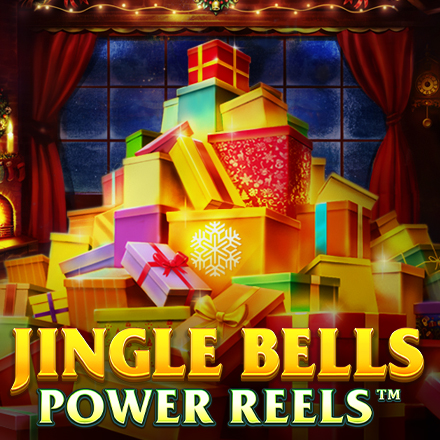 Stats Updated On : December 7, 2023
Jingle Bells Power Reels
Our Slot Tracker tool has tracked 4,265 total spins on Jingle Bells Power Reels slot resulting in an RTP of 99.02%. Read on to find out more.
Medium/High
Community Volatility
Join the Slot Tracker community to...
Track your slot data in real-time
Access slot insights from over 100 million spins
Compare your stats to our community's
Join 28 community members
tracking this slot
Jingle Bells Power Reels Community Data
This data is your snapshot of how this slot is tracking for the community.
€221.49
Best Monetary Win
307.1x
Best Multiplier Win
Jingle Bells Power Reels Community Bonus Data
Jingle Bells Power Reels Slot Review
We have compiled a sequence of statistics on Jingle Bells Power Reels slot. This Jingle Bells Power Reels slot review has been created using the Slot Tracker tool. Once you download our free extension, the tool will track your spins and provide you with information on your gaming activity. It will also merge your data with that of our community to create statistics – often based on millions of spins. This is a revolutionary concept in the industry. It is the first time that players have the opportunity to group their data together and gain insight into the actual performance of casino products. Once you download our tool, you will have access to the following statistics:
Total Spins
Cash In
Cash Out
RTP
SRP
Profits & Losses
Hit Rate
Best Win
Total Bonuses
Average Bonus Win
Bonus Frequency
Slot volatility
Jingle Bells Power Reels Free Play
We recommend Jingle Bells Power Reels free play as a way to familiarise yourself with the slot before you begin wagering money. You can play Jingle Bells Power Reels slot by visiting our list of  casinos. Depending on your geographical location, you should be able to play Jingle Bells Power Reels slot for free. Jingle Bells Power Reels free play is the best way to truly have a sense of how often you'll be winning, and what amount you will be winning. When you play Jingle Bells Power Reels slot game on approved casinos, the actual game is hosted by the provider, meaning the game is the proper version, irrespective of whether you're playing for fun or for cash.
Jingle Bells Power Reels Slot Game Hit Rate
The hit rate of Jingle Bells Power Reels slot game is 1/4.9 (20.26%). Why not compare this to the supplier's advertised hit rate? When assessing hit rate, you should also take into account the max win. In the case of Jingle Bells Power Reels slot game, that max win is €4,200.00. Some slots pay out regularly but only give out small wins, while other slots rarely pay out but have the capacity to deliver huge wins. We encourage you to draw your own conclusions based on the number of spins tracked, hit rate, and highest recorded win. All this information – and more – on countless slots, can be found on our tool.
Jingle Bells Power Reels RTP
Jingle Bells Power Reels RTP currently stands at 99.02%. RTP stands for Return To Player and refers to the percentage of the total amount bet that is returned to the player as wins. The stat is not supposed to reflect the game's output on a per-spin basis, but is measured over the long term. What do you make of Jingle Bells Power Reels RTP? You can use our tool to compare Jingle Bells Power Reels RTP to that of other high-performing slots.
A Wealth of Live Data
Suppliers provide lots of statistics for their products: RTP, top win, hit rate – you name it. These statistics are almost never questioned and are taken for granted. Now, you have a tool that allows you to check up on supplier's claims. But remember – our data is live. This means that it's constantly changing based on the outcome of players' spins. If only a few spins have been tracked, the statistics can be slightly off.
When this happens, the stat is flagged.
Ranges
When a stat appears outside our predetermined ranges, it is flagged as being unusual. These ranges are as follows:
| Stats | Range |
| --- | --- |
| Spins | Less than 20,000 |
| RTP | 85%-110% |
| Hit Rate | 1/2 – 1/8 |
| Bonus Frequency | 1/50 – 1/300 |
Our tool proves that slots often behave in unexpected ways. This is why some slots which have more than 20,000 spins tracked will sometimes display flagged stats. These stats are accurate reflections of the experiences players had on the game.
Jingle Bells Power Reels Online Slot Bonus
Bonuses in online casino are a world unto themselves. There's casino bonuses and in-game bonuses. We offer a selection of great casino bonus offers from our choice of casinos. But if it's in-game bonus you're after, read on.
Our tool gives you fascinating insight into in-game bonuses. First, what are in-game bonuses? Modern slot games are packed with exciting features, graphics, and sounds. They usually also have extra rounds or gameplay that you can unlock. When you trigger these levels, you are given 'free spins' to use. These are called bonus spins. Players love this aspect of slots because there is a higher chance for them to win big when in the bonus levels of games. Because of this, we've set up our tool to show key statistics on bonuses.
Jingle Bells Power Reels online slot currently shows a bonus frequency of 1/226.0 (0.44%) with an average bonus RTP of 226.5x. This means that every time you spin, there's a 1/226.0 (0.44%) chance you'll get into the bonus rounds, and within the bonus rounds, a 226.5x average RTP.
Track Jingle Bells Power Reels slot today
We hope you enjoyed this Jingle Bells Power Reels slot review. If you want to start tracking your own spins, download our tool. You will immediately gain access to a wealth of stats on the best online slots around.
FAQ
Will your tool help me to win big?
Our tool is intended to supplement your gaming activity. We strongly urge our community to use online casino products for entertainment purposes only. Slot games are built on RNG (random number generator) mechanics, which means that it is impossible to predict the outcome of a spin. That being said, slot games are built with different mechanics and maths models, and this is where our tool comes in. By having a record of all the outcomes of all the spins that were played by our community on slots, you will be able to find a slot that matches what you're after.
Are you affiliated with casinos?
Our primary mission is to provide players with accurate, useful stats on the best online slots available. We do, however, offer players particular bonus promotions that they can make use of. These promotions are connected to our choice of online casinos that we select after a lengthy due-diligence process. Feel free to browse our list of casinos to see if there's an offer that grabs your attention.
What data are you tracking?
Our tool tracks data related to your gaming activity only. This data is aggregated and presented back to you in the form of community stats. No other data is tracked.