Rabcat(Microgaming)
This Rabcat(Microgaming) provider review will utilise our spin-tracking tool to give data-driven insight into how Rabcat(Microgaming) slots are performing. Read on to find out more.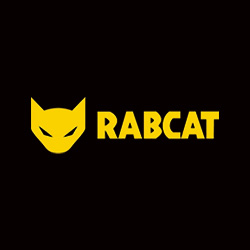 Rabcat(Microgaming)
18+ T&C Applies
375.92%

---

Statistical Return Percentage
The stats above are based on 8,984 spins gathered by our community
Rabcat(Microgaming) Provider Review
There are tons of suppliers out there – each with its own diverse and extensive collection of games. In this Rabcat(Microgaming) provider review, we use the unique capabilities of our tool to assess the performance of Rabcat(Microgaming) online slots.
What is Slot Tracker?
Our slot tracking tool is extension that runs in the background and tracks the individual spins made by our community. Once you've downloaded the extension, every time you spin, our tool will measure and record all the relevant information. This data is then presented back to you in the form of various statistics that are accessible through our console. It is totally free to download and there are no subscriptions, fees, paywalls, or hidden costs.
This Rabcat(Microgaming) provider review has been created using this tool. It is based on 8,984 total spins that were played on Rabcat(Microgaming) slots.
Rabcat(Microgaming) RTP
According to supplier stats, the RTP of games generally only differs by a few percentage points. This is why the results of our data tracking were – at times – so surprising. Rabcat(Microgaming) RTP currently stands at 83.97%.
This Rabcat(Microgaming) RTP is the average RTP of the entire range of Rabcat(Microgaming) slots that are being tracked by our tool. If you want a more nuanced look at the provider's games, head over to the console and look at individual Rabcat(Microgaming) games.
Are Rabcat(Microgaming) Games Safe?
As long as you are playing a legitimate version of one of Rabcat(Microgaming) supplier's games, you can rest assured that the slot game has undergone extensive testing. Major suppliers are constantly audited by government authorities that check that their games are fair. Online casino is a highly regulated industry and slots need to be compliant in all the regulated markets that they operate in.
Suppliers submit their games to testing facilities that assess all aspects of games to ensure that they are fair and secure. One of the key things they assess is games' RTP. They check that the RTP figure established by the manufacturer is accurate and that the random number generator works as it is supposed to.
While this supplier's games have been authorised and assessed by proper licensed entities, our tool digs deeper and uses homegrown data to scrutinise the performance of these online products.
Other Stats
Some suppliers tend to create games that deliver a steady stream of small wins, while others develop games that have the capacity to deliver the occasional huge payout. Rabcat(Microgaming) slots have a joint hit rate of 1/4.7 (21.07%) with a top recorded win of €2,750.00 and 1,893 overall wins.
Once you're up and running with our tool, you'll be able to access even more stats on Rabcat(Microgaming) provider's products. These include the total number of bonuses that dropped at this casino, the frequency of bonuses, diagnostics information on the games' payouts per month, and so much more!
Where Can I Play Rabcat(Microgaming) Games?
You can play Rabcat(Microgaming) slots at any of these casinos:
LeoVegas – One of the most well known casinos around. Professionalism and responsive customer support are a big part of why so many people choose to play games at this casino. Established in 2011, Leo Vegas is a Swedish casino based in Malta. You get a classy website experience that's brilliant on mobile too, with juicy promotions to boot.
Playzee – A a vibrant new casino managed by White Hat Gaming Limited, based in Malta. The casino brings a massive range of games to the table – including Rabcat(Microgaming) games. It also offers a great collection of supported payment methods and round-the-clock support, with great special offers and its own VIP club.
Casumo – Launched in 2012, this casino offers a large library of Rabcat(Microgaming) slots. With over 2,000 incredible slots and casino games to choose from, you'll definitely find something that suits your taste.
Please make sure that you are playing at a casino that is authorised and regulated by the relevant associated body in your country's jurisdiction. If you are unsure how to check this, you can look at our guide on Slot Tracker.
Start Tracking Spins Today!
We hope you enjoyed this Rabcat(Microgaming) provider review of Rabcat(Microgaming) casino. If you enjoyed the insight provided through our Slot Tracker tool, you'll love using the console. Download it to gain instant access to a wealth of stats on Rabcat(Microgaming) slots. Always remember that online slots should be used for entertainment purposes only.
FAQs
What makes Slot Tracker unique?
Slot Tracker represents the first time players have a tool that has the capability of uniting them all through data. In the past, players have had to take supplier stats for granted and there was no way to check and verify their information. Now, players can create their own stats based on the wealth of data gathered through their accumulated spins.
Which slots manufacturer is best?
There is no single provider that can objectively be called the best. Each provider has a different approach to game-making, and this is reflected in the types of games they make. There are a few suppliers who are very well known: NetEnt, Pragmatic Play, Yggdrasil, ELK Studios. But there are a whole range of suppliers that are up and coming and making hugely exciting games.
Can I play Rabcat(Microgaming) games for free?
This is generally possible in most jurisdictions. Head over to the list of casinos on our site and you should be able to play the games for free! You can also go directly to the provider's home page where free play is also often available. These versions of the game are identical to the version you play for real money and are a great opportunity for you to get a feel for the game before you wager actual cash.