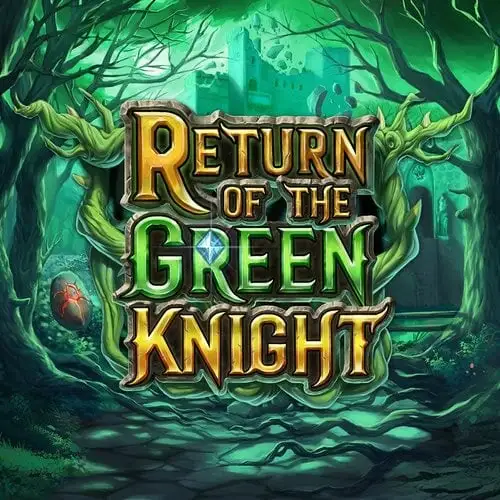 Stats Updated On : December 11, 2023
Return Of The Green Knight
This review of Return Of The Green Knight slot will show you how to utilise our slot tracking tool to gain valuable insight into the game. So how does Return Of The Green Knight slot stack up?  
Medium
Community Volatility
Join the Slot Tracker community to...
Track your slot data in real-time
Access slot insights from over 100 million spins
Compare your stats to our community's
Join 18130 total community members
using Slot Tracker
Return Of The Green Knight Community Data
This data is your snapshot of how this slot is tracking for the community.
376.2x
Best Multiplier Win
Return Of The Green Knight Community Bonus Data
Return Of The Green Knight slot review
Return Of The Green Knight RTP of 69.54%. This figure has been established from 2,571 spins. This is live data, which means it's current and subject to change based on player activity. Our tool is a great way to examine suppliers' claims about their products and find a game that has a solid track record and that you enjoy playing. But always remember that the data we provide does not reflect what your own experience playing the game will be; using these products should (always) be for entertainment purposes only. You can play this game at a number of different casino sites.
Return Of The Green Knight RTP
RTP is one of the most commonly used metrics when assessing casino products. It stands for Return To Player and refers to the percentage of the total bet amount that players are estimated to win back from the game. This return is not made on a per spin basis, but rather it is won back over the long term. (Note: we do offer a statistic for the estimated return on a per spin basis – see SRP).
When game studios release slots, they stipulate the RTP of the game. This figure is established by running millions of simulated spins on a game. This is where our data is different from the official figure released by game studios because our data is based on actual spins played by players.
Why not compare the RTP of Return Of The Green Knight slot to the official supplier data? You might be surprised with what you find.
Return Of The Green Knight Slot Biggest Win
The biggest win tracked on this slot was €608.00. How does this compare to other games on our tool? At time of writing, the best win tracked on our tool occurred on Dead or Alive 2: a whopping 40,559x (€20,396)!
Return Of The Green Knight Slot Volatility
Perhaps the most important stat for categorising slots other than RTP is volatility. Games are broadly categorised into high, medium, or low volatility. A high volatility slot is generally understood to refer to a slot that doesn't pay out often, but occasionally drops a significant amount. On the other hand, a low volatility slot releases frequent, small wins. Return Of The Green Knight slot is currently displaying a wins frequency stat of 1/2.9 (34.19%). How does this compare to the supplier's claimed volatility on this slot?
Return Of The Green Knight Slot SRP
Standing for Statistical Return Percentage, this stat estimates the potential player return on a per spin basis. The SRP of Return Of The Green Knight slot is 82.96%. This figure is established by taking the Total RTP over Total Spins. Always remember that slots are very unpredictable and no stat or calculation can accurately predict the outcome of a spin.
Return Of The Green Knight free play
You can play Return Of The Green Knight slot for free at most casinos online (depending on the region/market you're in).
Flagged Stats
If our tool has not tracked a lot of spins on a game, the statistic might be unusual. When this is the case, data is flagged. Anything that shows up outside the ranges specified below will be flagged.
| Stats | Range |
| --- | --- |
| Spins | Less than 20,000 |
| RTP | 85%-110% |
| Hit Rate | 1/2 – 1/8 |
| Bonus Frequency | 1/50 – 1/300 |
It should be remembered, however, that some slots that have had a large number of spins tracked will still show unusual statistics. These stats are accurate representations of the data gathered from the outcome of actual spins played on these games.
Return Of The Green Knight Bonus Details
Bonuses are a huge part of online casino. Bonuses can refer to promotional bonuses whereby casinos offer all sorts of so-called free money offers to attract players to play at their casinos. These offers almost always come with strings attached, so be sure to read the Ts and Cs to make sure you know what you're signing up for.
Bonuses can also refer to the in-built bonus features that most well-known modern slots have. These bonuses – often called free spins – can be triggered at random or after some in-game event has occurred (for instance, landing a certain number of symbols). Players love bonuses because they are exciting and because there is usually a greater chance of winning in the bonus rounds. Return Of The Green Knight slot has a bonus frequency of 1/233.7 (0.43%) and an RTP (inside bonus rounds) of 40.88x.
But if it's casino bonuses you're after, head over to our bonus page where you'll find a selection of great offers for you to enjoy.
Start Tracking Spins Today!
It's easy to download our tool, and once you're up and running with Slot Tracker, you'll be able to start tracking your spins. You'll also have access to a wealth of stats on the best online casino games in the world.
FAQ
How does the tool really work?
Once you download the extension, it acts as a link between the slot you're playing on and the Slot Tracker console. It will then begin reading the spin data from the game provider you're playing with and will display it back to you. It does this for ALL players using the tool, pooling together all that data and making it accessible to you.
Is this slot safe?
Slots created by well-respected games studios have been rigorously tested by testing agencies such as eCOGRA. These tests are extensive and are done to ensure that these highly regulated products (and the companies that make use of them) are compliant with strict regulations and laws. Player safety and fairness is the ultimate aim of these products. Other accredited test facilities (other than eCOGRA) include Gaming Laboratories International, iTech Labs, Technical Services Bureau.
Is my data safe?
This is one of our highest priorities and something we take very seriously. Our platform is cryptographically signed. This guarantees that the files you download have not been corrupted or tampered with. We use SSL protection to ensure that all your spin data is transmitted using the latest secure technology. Furthermore, all your personal details are encrypted and your gaming data is held in a secure database.